St. Louis Oasis proudly offers programs proven to enrich the lives of older adults through Lifelong Learning Experiences, Health and Exercise Classes, Technology Education, and Volunteer Opportunities. For over 37 years, Oasis classes and activities have played a vital role in improving the lives of older adults. Join us in person or online—we have it all!
St. Louis Oasis' Winter/Spring Class
Registration is Now Open!
Winter/Spring 2024 classes offer a combination of fan favorites and brand-new topics. Registration opens TODAY, December 4!
Explore diverse programs in history, arts, science, and hands-on learning with Oasis. Our curated collection for the upcoming term aims to spark a "this class is just for me!" moment. Dive into unique series like "What If? A Journey into Counterfactual History," pondering alternate outcomes in American history. Engage in discussions on philosophy, science, religion, history, and politics. Join the Contemporary Issues Series with Senator Jill Schupp for insightful conversations on provocative topics. Move your body with fun classes like line or ballroom dancing. Oasis fosters connections, creating a vibrant community through shared learning and experiences. Join us for enjoyable, informative, and thought-provoking sessions, building a better future together.
Look for your copy of the catalog in the mail or view a digital version of our catalog and plan your Winter/Spring 2024 curriculum! Didn't receive a catalog? Call (314) 687-1123
SAVE WITH BUNDLING OPTIONS!
jamiev
Bundling Options Take advantage of our bundling options this semester! Throughout the catalog, we have opportunities to bundle classes together based on things like, topic—all marked with in green. Once you have chosen your bundle(s), go online, add of the classes to your cart, and your discount will be automatically applied upon checkout. Reminder: You are more than welcome to keep the classes separate if you are Read More...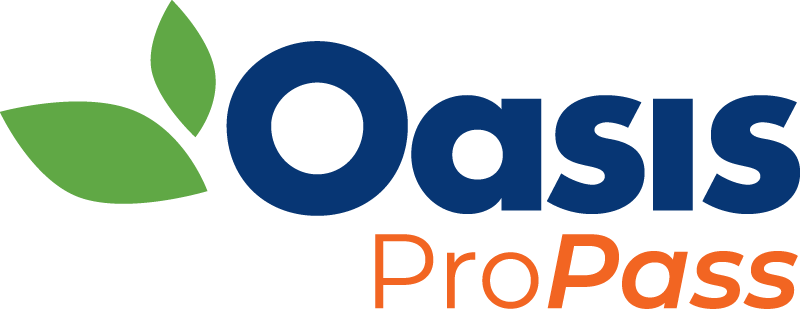 ProPass: Membership Discount Program
Introducing ProPass, a new one-month membership program! Purchase your one-month program pass for a flat fee of $150 and enjoy unlimited access to all lifelong learning in-person and virtual St. Louis Oasis classes and 15% off all exercise, tours, and hands-on art classes that begin in the same month you sign up for the program pass.
For those who want to save even more, purchase a One-Trimester program pass for $500 and enjoy four months' worth of eligible classes in the selected trimester!
How does it work? Your ProPass membership allows you to add as few or as many classes to your cart that begin in the month of your membership as you want. The discount is automatically added—no coupon code or additional action required—making any lifelong class free, and taking 15% off of any exercise, tour, and hands-on art class beginning in the month of your membership purchase.
Is there a specific day of the month I need to sign up? No, you can sign up any date throughout the month however, the membership ends on the last day of the month.
Can I purchase a membership for multiple months? Yes! There is no limit to the quantity of program passes as they are made available. If you would like to purchase more than one month, consider the One-Trimester ProPass to enjoy four months' worth of savings on classes for $500—saving you $100 compared to purchasing four one-month program passes individually.
Look for the ProPass product in class listings or through the button below!
Oasis is Hiring Exercise Instructors! Role: Oasis Group Exercise Instructor Locations: St. Louis Oasis & Various Facilities in the St. Louis Metropolitan Area Supervisor: Denise Ucinski, CHC E-mail: Phone: 314-687-1137   Oasis Exercise Instructors can teach in person or virtual classes Job Description: The Oasis mission is to promote healthy aging through lifelong learning, active lifestyles, and volunteer engagement. This position will Read More...
Click on any of the class category icons to view all classes in that category.
Learn more about Oasis's mission, work, programs, and people!
Oasis is one of the nation's leading providers of programming older adults seek to continue learning, engage socially and improve health and wellness behaviors. For 40 years, Oasis has used a three-fold approach that experts agree makes getting older stimulating and more productive:
Lifelong Learning
Active Lifestyles
Volunteer Engagement
A pioneer in healthy aging, Oasis is committed to enriching the lives of older adults by offering innovative programs to satisfy curiosity and expand interests. Oasis understands and meets the diverse needs of the aging population.
Click below to view our classes
Resources and Useful Information
Oasis is United Way Strong
St. Louis Oasis is proud to be a part of the United Way's strong network of nonprofits and to also be a part of this year's campaign. We truly believe that together, we are stronger. Together, we are all United. Watch United Way's 2020 campaign video at WeAreAllUnited.org. #WeAreAllUnited #United4STL
Give the gift of Oasis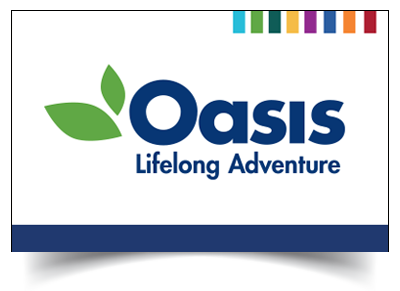 Think outside of the box! Instead of the run-of-the-mill gift ideas, share Oasis with family and friends.
Oasis gift certificates are available for purchase in any denomination. Order yours today!
Always the right size – Never expires – Perfect Fit
Medicare Questions and Counseling
Do you have questions about Medicare or the Health Insurance Marketplace? Insurance counselors are happy to help! Call 800-390-3330 for assistance or to learn more.
Inclement Weather
When classes are cancelled due to unsafe weather conditions, this information will be listed on Fox 2 News and KPLR News 11, as well as the St. Louis Oasis voicemail, website and Facebook page.