Welcome to St. Louis Oasis!
Oasis programs are now online and outdoors!
We're so excited to announce that we have added several outdoor walks, hikes, and tours to the list of programs we're offering you this spring. Now, you can participate in quality programs online and also join us in person for an outdoor walk, hike, or tour. To view online programs and outdoor adventures, click here.
Got questions? Call 314.862.4859, ext. 24 for more information.
Get to know Oasis
Oasis is one of the nation's leading providers of programming older adults seek to continue learning, engage socially and improve health and wellness behaviors. For nearly 40 years, Oasis has used a three-fold approach that experts agree makes getting older stimulating and more productive:
Lifelong Learning
Active Lifestyles
Volunteer Engagement
A pioneer in healthy aging, Oasis is committed to enriching the lives of older adults by offering innovative programs to satisfy curiosity and expand interests. Oasis understands and meets the diverse needs of the aging population.
Oasis expands programs
That's right! Now, not only can you meet us online for amazing virtual programs, but you can also meet us in person for walks, hikes and tours in the great outdoors. We have a host of trails on the greenway for you to explore as well as a number of interesting sights you'll discover while participating in our outdoor adventures. To learn more, click here or call 314.862.4859, ext. 24.
Oasis in the News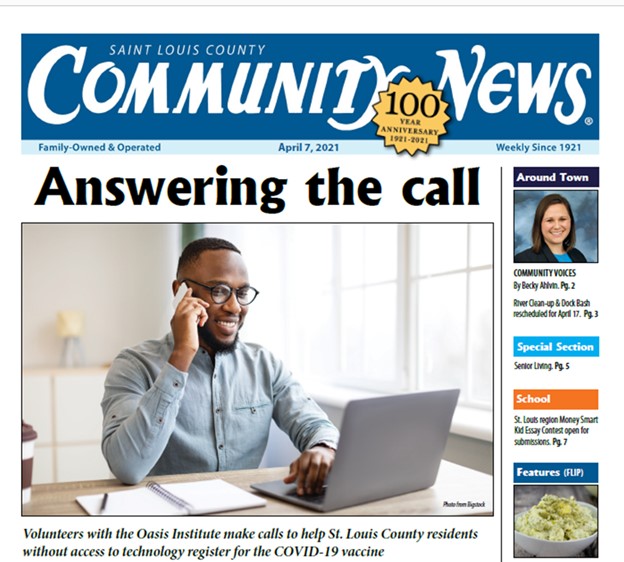 Oasis Institute Webmaster
Oasis and Washington University Offer Meaningful Intergenerational Program Experiences for Members Second-year occupational therapy students from Washington University participated in a 2-semester course that combines service-learning in community-based settings with management principles. During the fall Read More...
Feature Program:
Conversations That Count
Book Discussion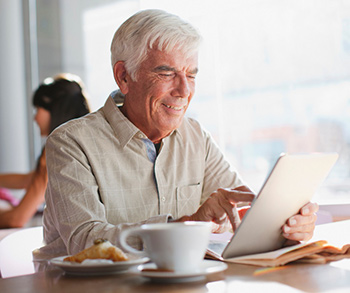 Join Oasis, in partnership the St. Louis County Library, to be a part of local virtual discussion groups called Conversations that Count! Connect with friends and participants, share experiences, and hear from others on socially engaging topics in a welcoming environment. These small groups meet via Zoom/telephone for one hour every week. Topics are interactive and open to all. All sessions are FREE!
Class Number: 5206
Date: 05-11-2021
Day of the week: Tuesday
Time: 11:00 AM → 12:00 PM
Sessions: 8
Class Fee: $0.00
Click below to view our classes