Welcome to St. Louis Oasis
Oasis programs are now online and outdoors!
We're so excited to announce that we have added several outdoor walks, hikes, and tours to the list of programs we're offering you this spring. Now, you can participate in quality programs online and also join us in person for an outdoor walk, hike, or tour. To view online programs and outdoor adventures, click here. Got questions? Call 314.862.4859, ext. 24 for more information.
Get to know Oasis
Oasis is one of the nation's leading providers of programming older adults seek to continue learning, engage socially and improve health and wellness behaviors. For nearly 40 years, Oasis has used a three-fold approach that experts agree makes getting older stimulating and more productive:
Lifelong Learning
Active Lifestyles
Volunteer Engagement
A pioneer in healthy aging, Oasis is committed to enriching the lives of older adults by offering innovative programs to satisfy curiosity and expand interests. Oasis understands and meets the diverse needs of the aging population.
Oasis expands programs
We're online & outdoors
That's right! Now, not only can you meet us online for amazing virtual programs, but you can also meet us in person for walks, hikes and tours in the great outdoors. We have a host of trails on the greenway for you to explore as well as a number of interesting sights you'll discover while participating in our outdoor adventures. To learn more, click here or call 314.862.4859, ext. 24.
Trouble accessing the Zoom link for your class?
Try these tips!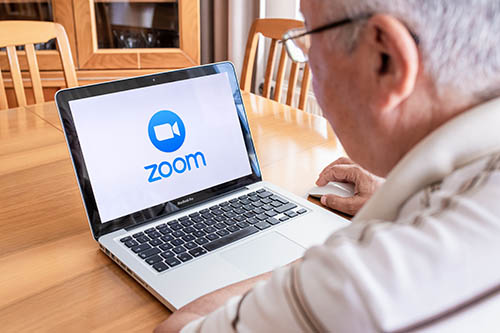 Check your Spam/Junk mail folder: When you register for a class, you receive an emailed confirmation. If you don't see it in your in-box within a few minutes of your booking, check your spam/junk folder. The zoom link is on the confirmation. Keep in mind, many of our Zoom links will take you right to the class. No meeting ID or passcode needed.
Two ways to access your Zoom class link:

Login in to your "MyOasis" account, using this link, then, select 'Orders' and click the blue View button. You can then click the Zoom link to access the class.
You can also pull up the class confirmation in your email and click the Zoom link from there.

Opt-in: Make sure you are opted in to receive Oasis email. You can check this by going to the 'Change My Details' section of your account, scroll to the bottom and make sure you have marked 'Yes' under Email Consent.
Keep your receipt: Keeping your email inbox clean and organized is important but hold onto your registration receipt until your class date. It has your Zoom link. Consider setting up a folder in your email to file all of your Oasis confirmations and notifications for quick and easy access.
Feature Program:
Age of the Vikings
This presentation will explore the history of the Norsemen from their humble beginnings in Scandinavia to the legacy they left Europe and the world. Learn about their culture, government, religion, and how Viking commerce and exploration were as important to the Norse as were raiding and conquest. Although, it was the latter activities that led the English to write the prayer, "From the fury of the Norsemen, deliver us O Lord."
Class Date: 04-27-2021
Day(s) of the week: Tuesday
Time: 1:00 PM → 2:00 PM
Instructor: Andrew Michael Cooperman
Class Fee: $10
Click below to view our classes
Resources and Useful Information