Spiro100
Oasis is pleased to present FREE access to a streaming service for exercise and lifelong learning programs to help get us all through this unprecedented time.
Oasis is partnering with Spiro100, an organization whose mission is "to improve the quality of life for older adults and their caregivers by offering state of the art programming and changing cultural beliefs around aging."
So, while you're stuck at home, we're offering free access to Spiro100's library of programs to stay healthy! Please register for class Oasis #1553, and Spiro100 will email instructions for immediate access.
Program access is from March 27-May 26, 2020. At the conclusion of this free period, Oasis will communicate further details on how you can continue digital programming, to include program fees and access.
A library of free programs awaits you. Register today!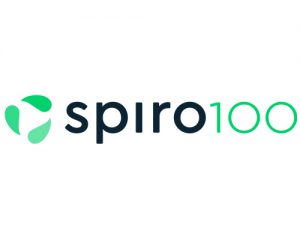 Tai Chi for Arthritis for Falls Prevention
The second resource Oasis proudly offers is a FREE online Tai Chi for Arthritis for Falls Prevention program facilitated by none other than Craig Miller, Tai Chi for Arthritis and Fall Prevention Senior Trainer.
Tai Chi, an ancient Chinese tradition, is practiced as a graceful form of exercise. Learn Sun Style Tai Chi utilizing a series of slow, focused movements and deep breathing to relieve pain, reduce stress, and decrease fall risk while improving balance, muscular strength, coordination, confidence and mood. In this class, you will learn the Basic 6 and Advanced 6 forms.
Craig Miller has been a student of Tai Chi for over 15 years and has been instructing for over eight years. He has over 1,500 hours of teaching Tai Chi and has been certified by the American Arthritis Association and the Tai Chi for Health Institute to instruct Tai Chi. Craig has been certified as a Tai Chi for Arthritis and Fall Prevention Senior Trainer, one of only 52 in the country and the second in the state of Missouri.
You can participate by registering for class Oasis #1445, and we will email you instructions for immediate access.
Share with friends and family. Everyone is welcome to join in on the fun.
Oasis is committed to staying connected. So, let's keep moving and learning together!