Becoming a Better ME
Journey to Successful Aging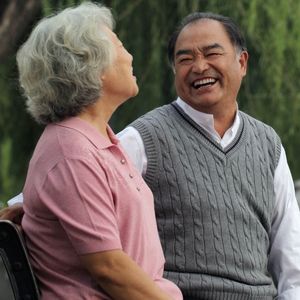 I remember a season in my life when I was very critical of myself and at times, even self-destructive. Past mistakes I made brought an onset of guilt, depression, anxiety and anger. Instead of taking responsibility for those mistakes, I deflected them onto other people. Talk about spiraling down a tunnel at warp speed? There you go!
One day, however, the light bulb began to flicker. Then, the revelation hit me. I did NOT love myself. How could I possibly love others properly when I did not love myself? It is extremely difficult to demonstrate love to others when you don't love yourself. I needed transformation. I needed to become a better ME. Help!
How would it happen – transformation? The first thing I had to do was to admit that I – yes, I – was the problem. It was high time I changed how I thought about myself, my past, my errors, my present, and my future! I finally figured out that circumstances in my life would begin to change once I allowed myself to heal, forgive, learn and move on from past pains and mishaps. Because our thoughts dictate behavior, habits, beliefs, values, and lifestyles, we can reasonably deduce that it is nearly impossible to live above the way that we think. To make it personal, I would not have become a better ME if I had chosen to stay "stuck" in my old way of thinking.
I forgave people who betrayed or offended me or who had simply let me down. I also sought forgiveness from those I had hurt – intentionally or even unintentionally. I relied on my faith for strength, praying more, and I also got began exercising, speaking positive affirmations and holding myself accountable. I realized that I wasn't going to treat others any better if I did not love myself. Make sense? I changed my mindset, and that's when I became a better ME! I challenge you as we enter 2022 to examine yourself and to do the work needed to become the best version of yourself possible. It's time to love yourself!
Learn, exercise, connect, and volunteer with Oasis. Discover classes that will enrich your life and support your journey to wellness, body, soul and spirit!