"It's time to transform our culture so we shift from not talking about dying to talking about it. It's time to share the way we want to live at the end of our lives. And it's time to communicate about the kind of care we want and don't want for ourselves." – The Conversation Project
Join us for a series of presentations and discussions that focus on increased awareness, acceptance and communication regarding the subjects of death and dying. This three-part program will be moderated by Oasis Founder, Marylen Mann, and Washington University Emeritus Professor, Dr. Ira Kodner. Sessions will provide insight on end-of-life issues in America, honoring religious beliefs before passing, and creating a final care plan.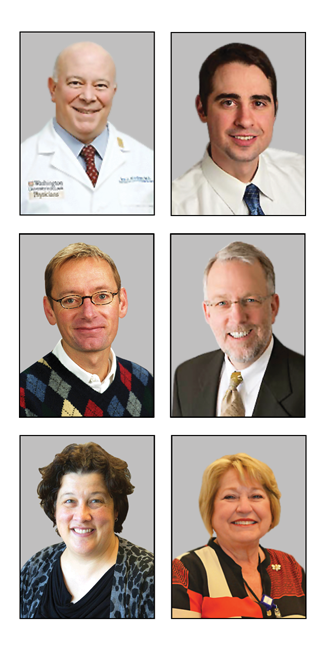 Understanding End-of-Life Issues in America
Dr. Ira Kodner, Wash U. Emeritus Professor of Surgery
Dr. Patrick White, Chief Medical Officer- BJC Hospice
Dr. Brian Carpenter, Wash U. Professor of Psychology
There are many cultural, economic and social issues for Americans when dealing with death. How can we move past these barriers to start a conversation with loved ones?
Thursday, September 29, 1:00-3:00
Connecting Spiritual Beliefs to Challenging Decisions
Dr. David Greenhaw, President- Eden Seminary
Molly Schilling, MA Theology
Interact with a panel of spiritual leaders as they discuss how  religion can fit into an individual's end-of-life challenge. From Catholic, Protestant, Muslim and Jewish considerations, there will be a variety of perspectives and philosophies on how to make important decisions for future care.
Thursday, October 6, 1:00-3:00
Creating an Advance Care Plan for the Final Act
Dr. Maria Dans, Wash U. Director of Palliative Care
Barbara Westland, Executive Director/CEO- BJC Hospice
Dr. Patrick White, Chief Medical Officer- BJC Hospice
Dr. Brian Carpenter, Wash U. Professor of Psychology 
Understand care options and how to plan for the future. Learn about important documents, terminology and medical  research to make the best decisions possible.
Thursday, October 13, 1:00-3:00
Program Location:
Eden Seminary, Room 101,
475 East Lockwood, St. Louis, MO 63119
Fee: $50 for all three sessions
Register online today!
Don't be afraid to start the conversation.
Together we can empower each other and grow closer in all stages of life.