Dr. Eric Lenze at the Washington University School of Medicine is conducting a research study investigating whether mindfulness training, health education, or exercise improves memory and cognitive function.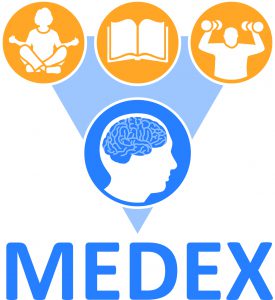 You might be eligible to volunteer if you:
– Are between age 65 – 84
– Have noticed changes in your memory with aging
– Live in the community
– Meet medical inclusion criteria
Participation in this study lasts approximately 20 months. Eligible participants will be randomly assigned to receive courses in either mindfulness training (including meditation), health education, exercise, or a combination of these.
Outside of these classes, you will also make visits to the Washington University/ Barnes-Jewish Hospital campus to complete computer tasks testing memory and attention, medical assessments and surveys.
*You will be compensated for your time and effort.
For more information, contact the Healthy Mind Team at (314) 747-1134 or by email at .
View the Healthy Mind Team's website at http://healthymind.wustl.edu/medex.