Tai Chi for Arthritis for Fall Prevention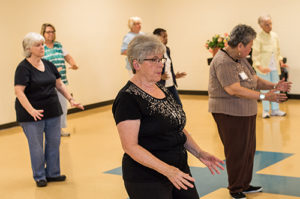 Falling has reached epidemic proportions among older adults in the United States. According to The U.S. Centers for Disease Control and Prevention (CDC), one out of three adults age 65 years or older – about 12.8 million adults – fall each year.
Falls with or without injury also impact quality of life. A growing number of older adults fear falling and, as a result, limit their activities, social engagements, and physical activity. This can result in reduced mobility, depression, social isolation, feelings of helplessness, and loss of function fitness, which increase actual risk of falling.
Taking a Tai Chi for Arthritis for Fall Prevention class, developed by Dr. Paul Lam, endorsed by the CDC as "one of the most effective exercises to prevent falls, improve health, and quality of life", can help lower your risk for falling.
Tai Chi for Arthritis for Fall Prevention incorporates a series of gentle, pain-free movements to improve balance, strength, flexibility, and stamina. Classes meet hourly, twice per week for 8-10 weeks.
Benefits:
Improved balance, strength, flexibility, and stamina
Improved relaxation, vitality, posture, and immunity
Increased functional fitness
Creates sense of achievement
For more information, please contact Marissa Sandbothe, program coordinator at 314-862-2933 x 237 or