The Wonderful Way I Became an Instructor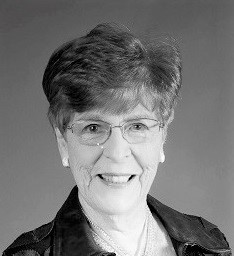 After retiring from a career in medical information marketing, I joined the ranks of people who attended and enjoyed Oasis lectures. I frequently requested a talk on the Veiled Prophet but was told there wasn't anyone available to speak on that subject. After some preliminary research, I was convinced I could do it. I discussed my idea with an Oasis instructor I admired – the talented Betsy Solomon – and presented my idea to Oasis. They agreed to include my maiden venture in their catalog. The class sold out and was repeated several times with positive responses. I had found something I loved doing with wonderful people! I was able to utilize my English and drama degrees as well as graduate history studies. I developed a list of topics, created a lecture business, HISTORY TALKS, and launched a website, www.historytalks.info.
Now, eleven years later, I offer 42 different lectures and speak throughout the St. Louis area and in other cities. I have presented my lectures at ten Oasis venues that I can remember. I am doing the three things I love – research, writing, and presenting to an audience. Since I am not limited to an area of expertise, the history of the world is literally my domain. I select and develop talks that interest and challenge me. My most popular lectures include Beneath the Veil (the VP history), The Naked Truth (the history of underwear) and The Wit and Words of Mark Twain.
Oasis not only provides a challenging learning opportunity for others, but it gave me a life altering opportunity. I remain the organization's biggest fan. As I frequently tell people, I am so glad I found out what I wanted to do when I grew up!
Bev Schuetz
HISTORY TALKS

www.historytalks.info
Check out Bev's AMAZING classes and register today!