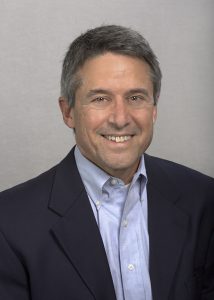 Tuesday, Oct 25  |  10:00-11:30  |  Clayton Oasis  |  Fee: $15 
Register for this class online –> http://bit.ly/DeadHand176
A lawyer by day and an author at night, Michael Kahn has published 11 novels, including nine legal mysteries featuring St. Louis attorney, Rachel Gold. Discuss how he approaches mystery writing, and how real life sometimes inspires his books. Be among the first to get a signed copy of his newest book, The Dead Hand, a New Rachel Gold mystery novel.
Want more information on his latest novel?
"Dead hand" is the English translation of the Latin term "mortmain," which the law dictionary defines as "the influence of the past regarded as controlling the present." For Rachel Gold, a more accurate term would be "zombies." In particular, the wealthy zombies who seek to control the living?and especially their families?from the grave through legal documents prepared before they died.

In The Dead Hand, Rachel represents two women?one a widow, one a divorcee?in a pair of nasty zombie lawsuits, the outcome of each of which hinges upon a clause in a dead man's document.

Rachel's client Cyndi Mulligan is the young trophy widow of the late Bert Mulligan, a billionaire entrepreneur whose last will and testament left his estate to Cyndi's daughter. The challenge comes from Bert's angry first wife and her angrier only son. Their claim: Cyndi's daughter?born eleven months after Bert's death?cannot possibly be Bert's child.

Rachel's other client is Marsha Knight, the ex-wife of the wealthy founder of a women's lingerie manufacturer. She's been sued by his widow, who seeks to invalidate Marsha's divorce settlement and, in the process, impoverish her through invocation of the ancient and nearly inscrutable Rule against Perpetuities.

As the trial date approaches in each lawsuit, the threats to Rachel and her two clients begin to escalate. Zombies, as Rachel discovers, are hard to kill, and so are their lawsuits.