As our country's leadership shifts on both the national and state level, citizens are wondering what's next. This trimester, St. Louis Oasis is offering many insightful programs that surround the 2016 Election…
To register online for these classes, click on the class title, or give us a call at 314.862.4859!
---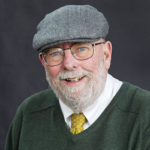 2016 Election – Outcome and Aftermath
The November 2016 election season will undoubtedly go down in history as one of the most contentious. Noted political consultant and University of Missouri – St. Louis professor, Terry Jones, will lead a series of panel discussions about the outcomes of this historic election. Join us as we parse through the results and dig into the issues.
Tuesday, Feb 7-21, 1:00-3:00, Clayton Oasis, Fee: $60; Sessions: 3.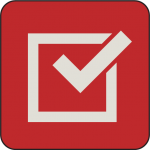 Feb 7: The Trump Administration: Foreign and National Security Policy
How will the Trump Administration approach issues like the Middle East, foreign trade, immigration, climate change agreements and cyber security? Who will be the key foreign and national security policy decision makers and what do their backgrounds suggest?
Panelists include:
– J. Martin Rochester, University of Missouri-St. Louis Professor
– Warren Rosenblum, Webster University Professor 
– Ellen Carnaghan, Saint Louis University Professor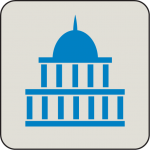 Feb 14: Republican Rule: Health Care and Economic Policy
What does Republican control of the executive and legislative branches mean for the Affordable Care Act?  What will be the plan to generte well- paying jobs within a global economy?  What changes might be made in taxation policy?
Panelists include:
– Denny Coleman, Former President and CEO of the St. Louis County Economic Council
– Susan Feigenbaum, University of Missouri-St. Louis Professor
– Stuart Greenbaum, Former Dean and Professor Emeritus, Washington University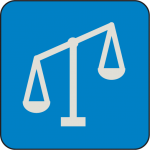 Feb 21: The Greitens Administration: What's Ahead for Missouri?
How will the Greitens Administration and large Republican legislative majorities in Missouri affect state policies? What will be the impact on labor-management relations, economic growth, social services, taxation, and public education?
Panelists include:
– Wayne Goode, Treasurer of Missouri Foundation for Health
– Steve Ehlmann, St. Charles County Executive
---
Gender and Elections
Dr. Gwyneth Williams, Webster University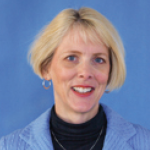 Discuss how gender affects elections with Dr. Gwyneth Williams, Political Science Professor at Webster University. Dr. Williams will explore such topics as: the gender gap in voting, barriers women face (and do not face) when they run for elective office, how gender influenced the media coverage of Hillary Clinton and Sarah Palin in 2008, and how gender manifested itself in this election cycle.
Wednesday, Feb 1, 1:00-3:00, Eden Seminary, Fee: $15.
475 East Lockwood Avenue, St. Louis, MO 63119
---
Media Coverage: 2016 Presidential Election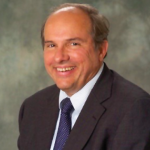 William Freivogel, Southern Illinois University Professor and Gateway Journalism Review Publisher
The 2016 U.S. Presidential Election media coverage has been particularly challenging for journalists. Some have stuck to the traditional "balanced" approach of refraining from editorializing and remaining "unbiased." Discuss the coverage, the current state of the media and its relationship to politics with SIU Journalism Professor Freivogel.
Wednesday, Jan 25, 10:00-12:00, Clayton Oasis, Fee: $19.