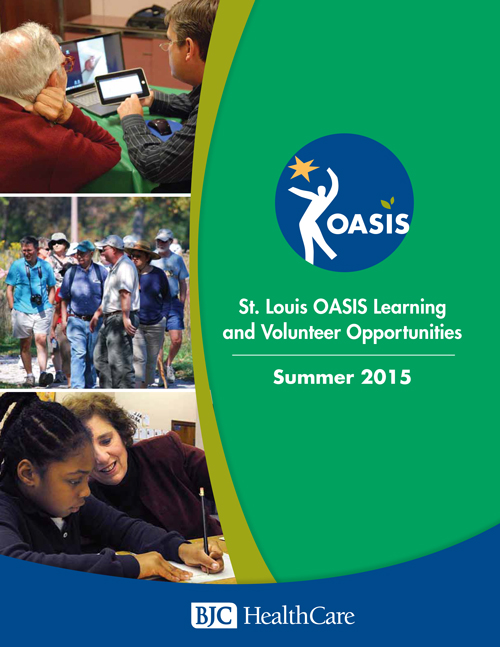 Our summer catalog is chock full of classes to keep your brain and body active. Our summer theme is Positively St. Louis and we will be exploring the good things about our region.
Course catalogs are in the mail, at centers and online. Register now for your summer with Oasis!
You can download our catalog or search our classes online.
How to Register
Online: To get started, search our classes

Learn more about How to Register online.

If you have any difficulty with online registration, please email us with your name, your city & state, and the problem you are having.
In person: Visit us at the Oasis center