STROKE SURVIVORSHIP
A 12-week program designed to help stroke survivors thrive after discharge from the hospital
Class #2741: Stroke Survivorship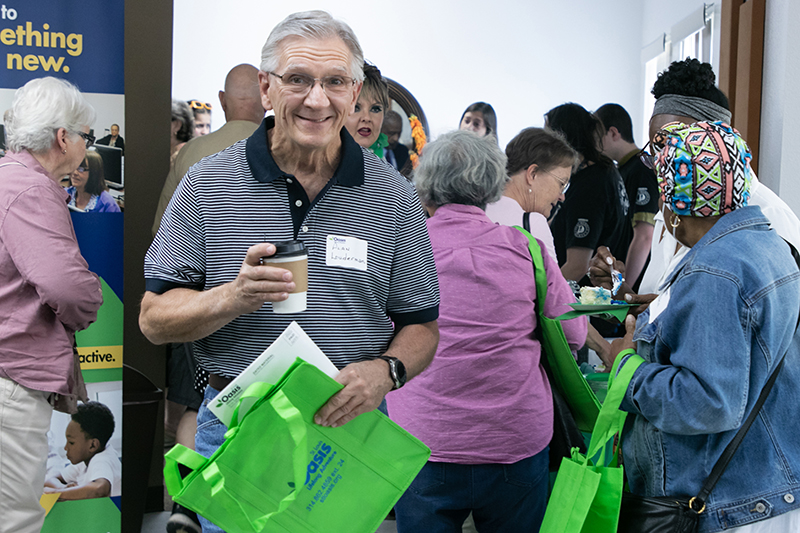 Class #2741: Stroke Survivorship
Multi-Session Class
Thursdays & Fridays
August 31–November 17
10 a.m.–12 p.m.
Instructor: Oasis Health Facilitators
Location: Richmond Heights Memorial Library, 8001 Dale Ave
Richmond Heights, MO 63117
Free (24 sessions)
Join this free comprehensive and holistic program designed for stroke survivors and their care partners after discharge from all traditional, medical treatment. Stroke Survivorship educates and engages participants in all five pillars to help encourage both stroke survivors and care partners to thrive within their new normal. This program would be best fit for stroke survivors and their care partners who are 6 weeks to 5 years post medical discharge.
About Stroke Survivorship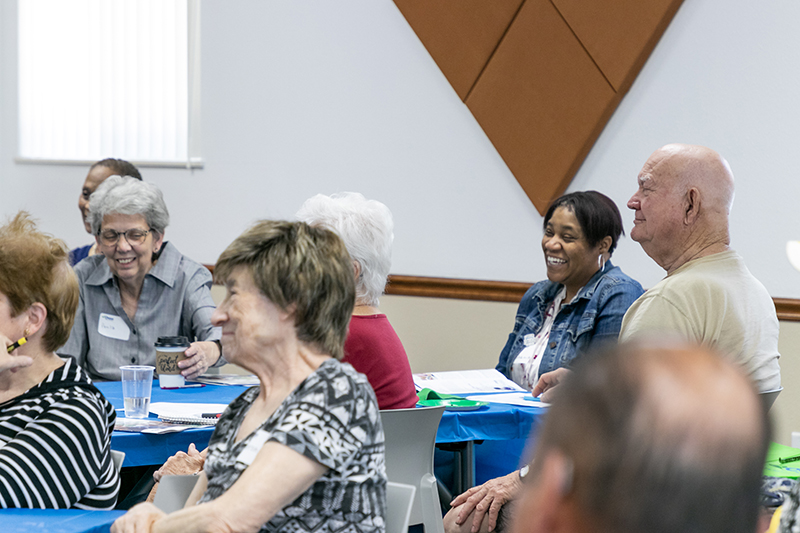 Every 40 seconds, someone in the U.S. has a stroke. And for those who survive a stroke, navigating life's challenges in its aftermath can be overwhelming. To address these challenges, the Oasis Institute is proud to announce the launch of "Stroke Survivorship," a 12-week class designed to support stroke survivors and their caregivers.
The program is free and holistically designed to help participants move beyond medical treatment. It is the brainchild of 13-year stroke care nurse Rachel Sargent, who identified firsthand the need for additional training after patients are discharged from medical care.
"There are several gaps in post-stroke care," explains Sargent. "One of the biggest is telling people they need to do certain things but not having the platform to teach them how to do them. This class is the first step toward recovery and living a full life after a stroke."
Stroke: From Surviving to Thriving
Stroke is a life-changing medical event. For all involved in the immediate aftermath—from patients and loved ones to medical professionals—the initial response is to focus on medical intervention and treatment.
But once a patient is discharged from medical care, life back home can become overwhelming. The stroke survivor is frustrated by new limitations; family members are overwhelmed as they try to assume the role of caretaker while also juggling home and work responsibilities.
this program addresses those issues, offering therapies and strategies aimed at helping stroke survivors thrive while working to avoid a repeat stroke.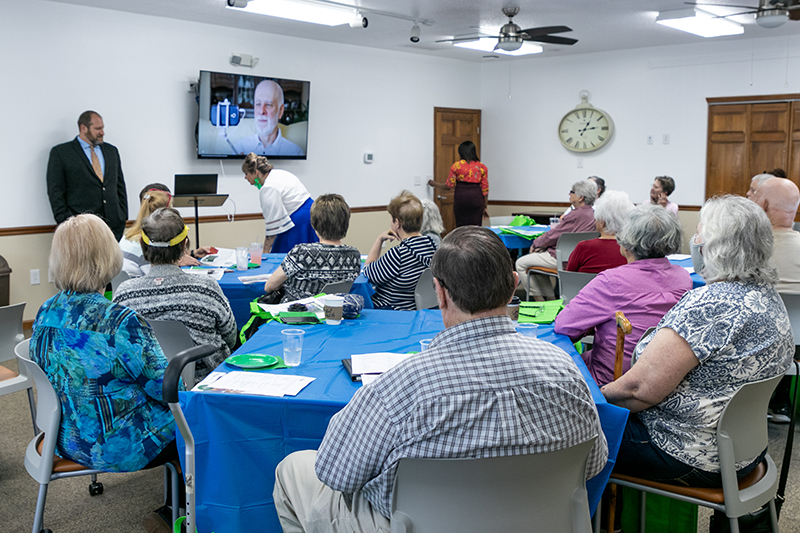 Led by an Oasis occupational therapist, each of the 12 sessions in the program will provide consistent support and offer new strategies and approaches to living life after stroke, including:
• Nutrition, including cooking instruction from a dietitian
• Exercise, including yoga, chair exercises, stretching, and strategies for exercise at home
• Discussion of stroke and its effects on the body and brain
• Energy conservation, including ways to maintain independence and accomplish daily tasks in new ways
What to Expect
The Stroke Survivorship program is based on five foundational pillars: Lifestyle, Health Management, Caregiver Tools, Education and Socialization.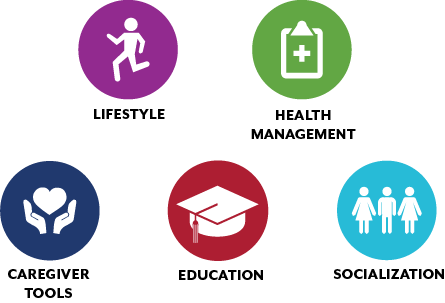 In every session during the program's 12-week duration, the Stroke Survivorship Program will challenge, support and guide participants, leading them toward a personalized plan for a well-lived life.
Who Should Attend
The Stroke Survivorship Program is designed for people with mild to moderate stroke and without severe communication and physical deficits. Each participant will enroll in the class with a single caretaker, whether a spouse, family member or friend. This pair will move through the 12-week program together.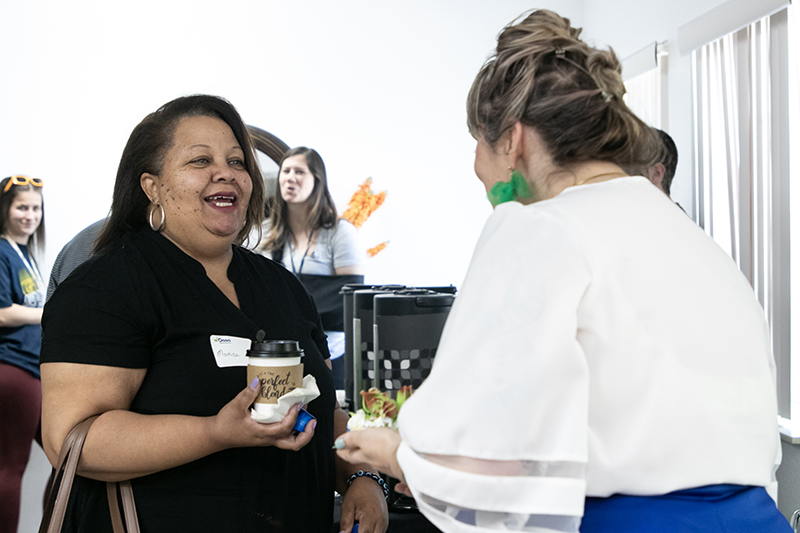 Learn More
Classes will be held twice weekly for 2 hours each. To learn more about our Stroke Survivorship program call 314-862-4859 ext. 24
About Oasis and Stoke Survivorship
Oasis is a national education organization that promotes healthy aging through lifelong learning, active lifestyles, and volunteer engagement. In addition to stimulating programs in the arts, humanities, health and technology, Oasis provides a variety of volunteer opportunities for older adults. For more information, visit oasisnet.org.
Led by experienced healthcare professionals, "Stroke Survivorship" incorporates evidence-based approaches, practical strategies, and interactive discussions to empower participants to regain their independence, enhance their quality of life, and foster resilience in the face of adversity.
"We understand that stroke recovery goes beyond medical treatment, and it's crucial to address the holistic needs of stroke survivors and their caregivers," said Juliet Simone, MPH, MBA, Chief Program Officer at Oasis Institute. "Through 'Stroke Survivorship,' we provide a supportive and empowering environment where participants can learn, share, and connect with others who have gone through similar experiences."
"Stroke Survivorship" is open to recent stroke survivors and their caregivers. The program will be held every Tuesday and Thursday from 10 a.m. to noon, from July 6 to September 22, 2023, at the Richmond Heights Library at 8001 Dale Avenue. Registration is now open, and interested participants can sign up by visiting the Oasis website or by calling 314-862-4859 ext. 24.