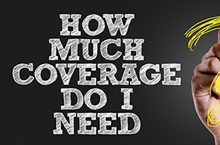 Oasis has federally trained and certified and state-licensed health insurance Navigators available to help you over the phone or in-person with the Missouri Health Insurance Marketplace. The Marketplace can be an affordable alternative to COBRA and a "bridge to Medicare" if you lose your health insurance.
Open Enrollment for the Missouri Health Insurance Marketplace (Obamacare) is November 1 through December 15, 2019 for health insurance beginning January 1, 2020.
If you miss Open Enrollment, you may qualify to receive health insurance from the Missouri Marketplace through a special enrollment period if you lost your health insurance for any of the following:
Your or your spouse lost a job
You became a U.S. citizen
Your dependency status changed
You got married
Your individual health plan ended
You moved to another state
Oasis Navigators are available at two BJC hospital locations. Call the office to talk with a Navigator or to schedule a counseling session. Our health insurance Navigators are available to help you enroll in a health plan, answer questions or assist with an appeal. This assistance is free and confidential. Oasis Navigators do not sell or broker for any insurance company.
To learn more about Missouri Health Insurance Marketplace, contact Oasis Navigator Dwight Cobb at 314-653-4345 or dwightcobb@bjc.org. You may also reach a navigator by calling one of the numbers below:
Barnes-Jewish West County Hospital (314-996-8434)
Christian Hospital (314-653-4345)