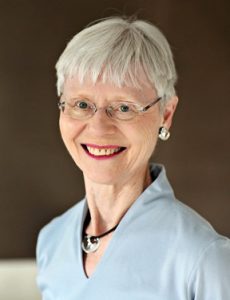 Join St. Louis Oasis for a history series that starts with one of America's founding fathers.
Award-winning instructor Joan Musbach will take participants on a journey through the early generations of the noted political family,
The Adamses. 
Click on the class title to register online, or call 314.862.4859!
#740 The First Generation: Sam, John & Abigail
Tuesday, February 7, 1:00-3:00, Chesterfield Oasis, Fee: $19
Historian Richard Brookhiser says of the Adams family: "Their family history was History. When they looked at their past, they saw the nation's; when they looked at the nation's past, they saw themselves."
#741 The Second Generation: John Quincy & Louisa
Tuesday, February 14, 1:00-3:00, Chesterfield Oasis, Fee: $19
Sam Adams is eclipsed in our historical memory by his more famous cousin, John, but he was the more intense revolutionary. Learn more about him. The story of John and Abigail Adams is more familiar to us, but complex and fascinating. Similarly, the life and career of their oldest son, John Quincy, has great depth and breadth. His marriage is even more interesting than that of his father.
#742 The Third & Fourth Generations
Tuesday, February 21, 1:00-3:00, Chesterfield Oasis, Fee: $19
Rarely does greatness follow into the third and fourth generations of a noted family, but this is one thing that sets the Adams family apart from others in our history. The life of Charles Francis Adams and his son Henry Adams deserve our notice as well. Delve into four generations of the famous Adams family and learn how they set and reflected the American spirit of their times.
Chesterfield Oasis address:  690 Chesterfield Pkwy W, Chesterfield, MO 63017