Fish, Family, and Friends Make a Difference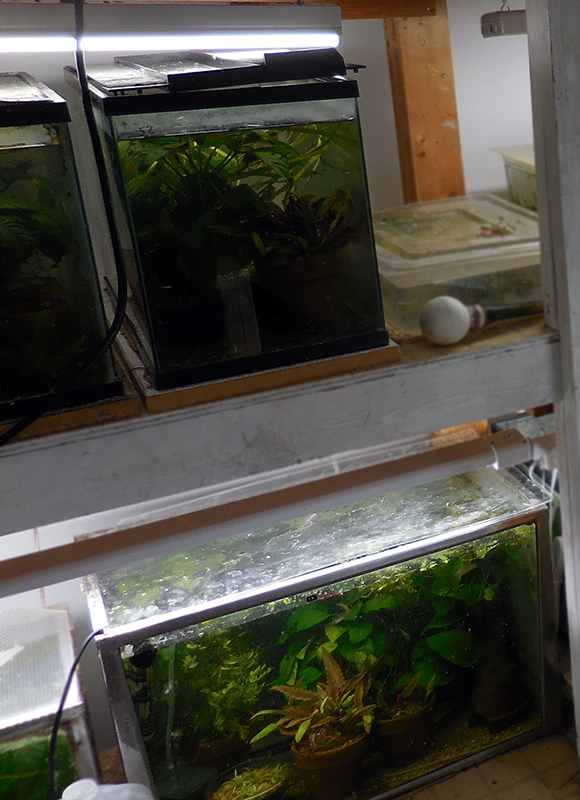 After finally retiring from an engineering career, I've spent the last 4 years, as an anonymous Oasis volunteer, (hence my name) in the Clayton office where I've met or talked to many of the members – in addition to enjoying many of the classes.  Like everyone else, I'm observing the "quarantine light" rules at home, along with my fish (I'm a widower) who live in my fish room, a room the size of the Oasis registrar's office, with 40 tanks in the basement.  The fish have all calmed down after learning I've got a freezer well stocked with fish food and after realizing they're suddenly getting a whole lot more attention.
I've been trying to keep busy these past weeks, both indoors and outdoors.  I'm walking around the neighborhood daily for exercise and shoring up my garden defenses against raids by Bambi and her buddies. If the defenses continue to hold as well as they did last year, I'll have the tomatoes and other veggies producing and daylily flowers two years in a row. Inside, I'm working in my workshop, completing a penguin nutcracker. One of the things I do annually is to build a nutcracker.
I've found there are other ways of keeping busy.  I listen to an online a podcast, In Our Time, a 45-minute moderated panel discussion on a wide variety of topic.  Another favorite activity involves an online citizen science site, offering a variety of projects you can join and work on as much or as little as you desire. I'm currently working on a project on identifying Martian landforms.
My oldest son lives in New York City with my daughter in law and my 5 and 6-year-old granddaughters, all sequestered together in a two-bedroom apartment.  I've been trying to provide some long-distance help by playing games with the girls over Skype.
I hope everyone stays safe and follow the guidelines so we can all get back together and enjoy all the Oasis programs, for now online or over the phone.
Stay well!
Like "Mr. Anonymous" you, too, can stay active by participating in Oasis programs online or over the phone. Register today. Just click on the classes tab. It's that easy!