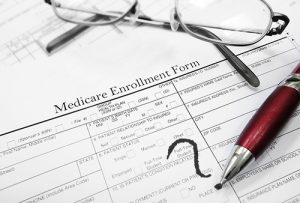 Medicare Counseling Locations
Medicare counselors assist people year-round at four BJC hospital locations.
Alton Memorial Hospital
Barnes-Jewish Hospital
Barnes-Jewish West County Hospital
Christian Hospital
Oasis Medicare help is available in the St. Louis area
Our offices offer free and confidential help with Medicare questions.
This unbiased counseling is provided by knowledgeable, state-certified Oasis volunteer insurance counselors and is a good option for individuals with first-time Medicare enrollment, claims assistance and plan changes.
The State Health Insurance Assistance Programs (SHIPs) provide free, in-depth, one-on-one insurance counseling and assistance in all 50 states. For more information, visit www.medicare.gov.
To get help over the phone, call:
(800) 390-3330 (Missouri)
(618) 463-7182 (Illinois)
To schedule a one-on-one appointment, call:
(314) 362-7587 (Missouri)
(800) 392-0936 (Illinois)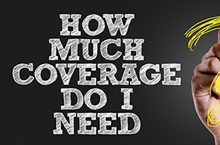 Sorting out insurance needs can be confusing, but with help from experts in-the-know, it can be less stressful.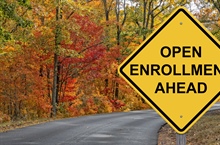 Making sure you understand the who, what, why, when and how of Medicare enrollment simplifies the process.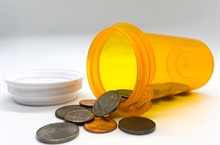 St. Louis Oasis offers free resources to help you navigate Medicare.
Cheryl Cannon
Medicare Counselor
"People who are new to the enrollment process, have questions about their specific benefits or need help with a particular issue will find our program a great place to find answers,"
says Cheryl Cannon.
"The support Oasis provides is free and informative. We relieve the stress of enrollment when we help older adults find answers."
Judy Leach
Medicare Counselor
"The calls we receive are about a huge range of issues," says Judy Leach. "My best moments are when I figure out a solution to a problem that has been stressing someone out for some time. Often it's just a matter of explaining what their options are in a way that they can understand."
Pam Muhlenkamp
Medicare Counselor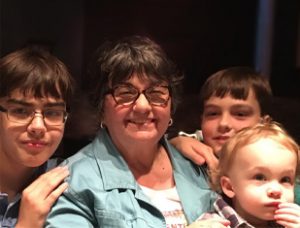 "There are so many things to know and so many decisions to make, especially if you are signing up for the first time," says Pam. "I worked with a medical physician's group in software for nearly 30 years and came to know a lot about Medicare. I like to solve problems, so I thought this would be a good fit."
Dwight Cobb
Marketplace Insurance Navigator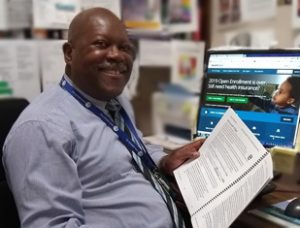 "People come to me seeking help understanding the Marketplace. As impartial advocates, we discuss their options for securing coverage. I have assisted a variety of people from various walks of life, yet they all want insurance that is affordable. The most rewarding aspect of my job is helping people do that," says Dwight Cobb, Marketplace Navigator.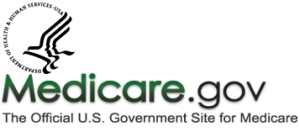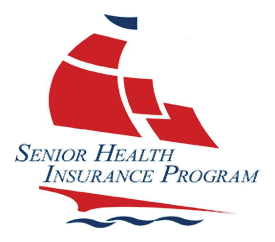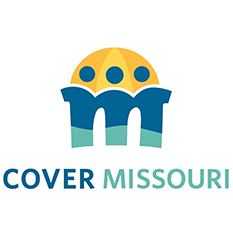 For more information, please contact:
Oasis Insurance Counseling Coordinator,
Kathleen Stice
314.653.5991 or visit
https://www.medicare.gov/