GiveSTL Day is a 24-hour giving campaign to encourage donors to support nonprofits in the St. Louis area, including Oasis. Through your support last year, OASIS raised $15,330 including matching funds. Thank you!
 Giving on May 3 is safe, easy and fun.  You can make your gift here:
Every gift helps, no matter how large or small. If we all work together, we can make a great impact.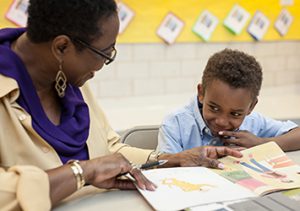 Photo by JBeauvais Photography
On Give STL Day May 3, there will be five 20-minute periods when $20,000 in matching funds are available.  To boost your gift, please consider donating during the first 20 minutes of these hours:
6 am      10 am      12 pm      6 pm      11 pm
Your donation will help support the work of 2,200 Oasis tutors like El Douglas. Each week, these dedicated volunteers work one-on-one with children who are struggling to read in schools throughout the St. Louis region. Your gift will help children build the confidence and the reading skills needed to succeed in school and in life. You can
read more about El's story here.
Help us spread the word about this 24 hour giving campaign by following Oasis on Facebook and Twitter! Share and like our posts throughout the day on May 3:
For more information about supporting Oasis on Give STL Day, or at any other time, please contact Lyndsey Reichardt at or (314) 862-2933 ext. 240.