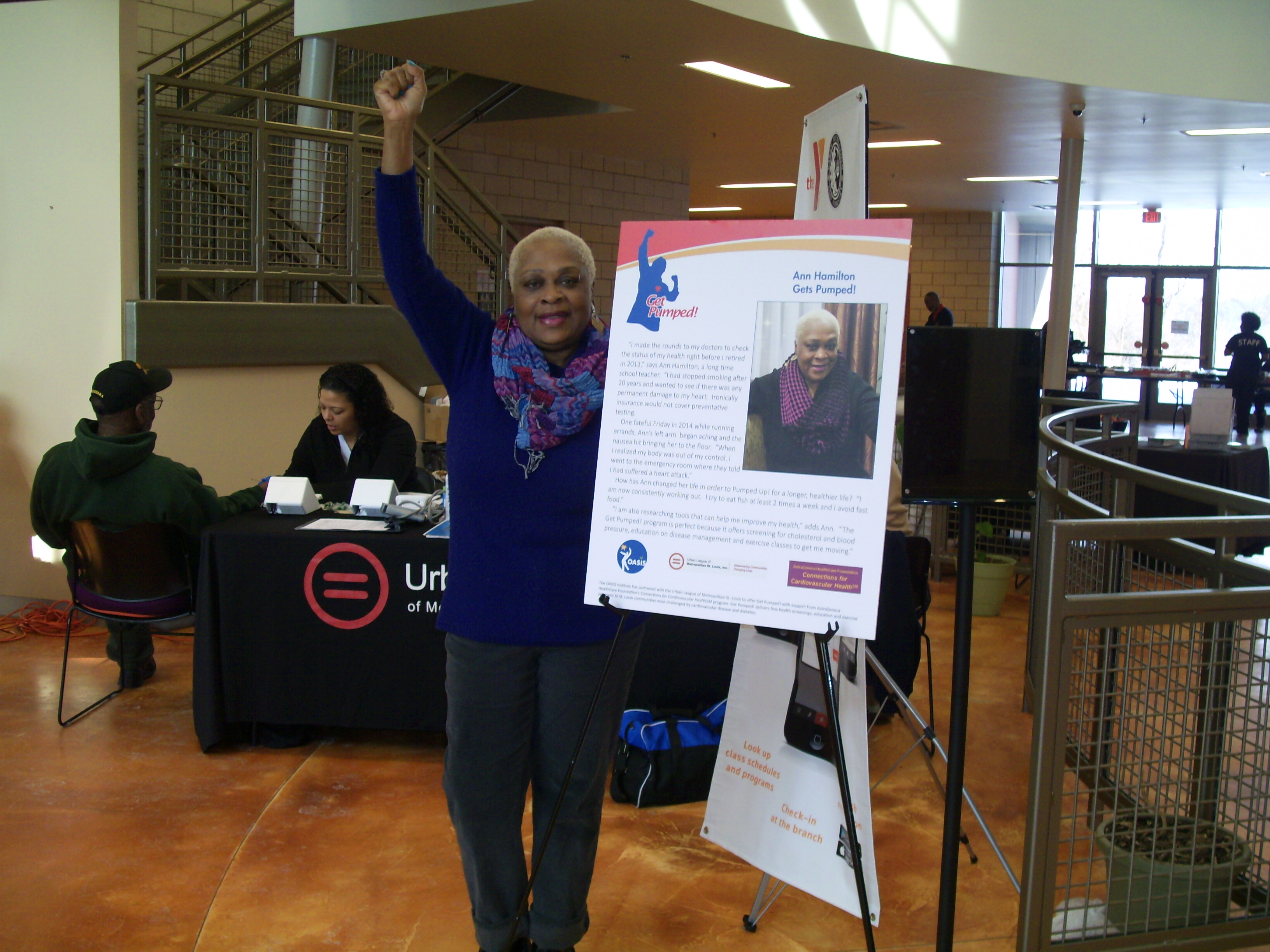 "When I realized my body was out of my control, I went to the hospital where they told me I had suffered a heart attack," remembers Ann Hamilton, a retired St. Louis school teacher.
"I had been a smoker for 50 years and quit right before I retired but I didn't know if my heart had permanent damage," she says. The answer came one fateful Friday that started with an excruciating pain in Ann's left arm and ended with her on an ER gurney.
Since her heart attack, Ann has taken her health seriously. That is why she is an advocate for a St. Louis program called Get Pumped!
The Oasis Institute has partnered with the Urban League of Metropolitan St. Louis to offer Get Pumped! with support from AstraZeneca HealthCare Foundation's Connections for Cardiovascular HealthSM program. Get Pumped! delivers free health screenings, education and exercise programs to Ann and others in communities most challenged by cardiovascular disease and diabetes.
The free, community based program allows participants to:
Take advantage of heart health screenings in the Urban League mobile health van funded by BJC Healthcare
Learn to set and achieve goals to live healthier with OASIS workshops
Dance and exercise your heart into better shape with OASIS classes
Track your improvements and achievements
Learn tips for managing blood pressure and get a free blood pressure monitor
Get the tools needed for a longer, healthier life
Enter to win a free iPad and other prizes when you have one screening and take two classes
Pastor Shadrach Robinson shares why this program is important. "My doctor had been talking to me about my high blood pressure but I was not overweight and I walked so I thought I was fine," says the St. Louis pastor. However poor diet combined with family history caught up with him. "The stroke took me by surprise but it has taught me how to be mindful of my health, and how to live and enjoy a more balanced life," says Robinson.
"The goal of Get Pumped! is to improve the health behaviors of adults living in nine high risk zip codes in St. Louis where they saw increased hospitalizations due to cardiovascular disease," says Sarah Lovegreen, national health director for OASIS Institute. "We are providing tools we know work to people who have at least one risk factor such as hypertension, physical inactivity or diabetes which are all contributing factors to heart disease."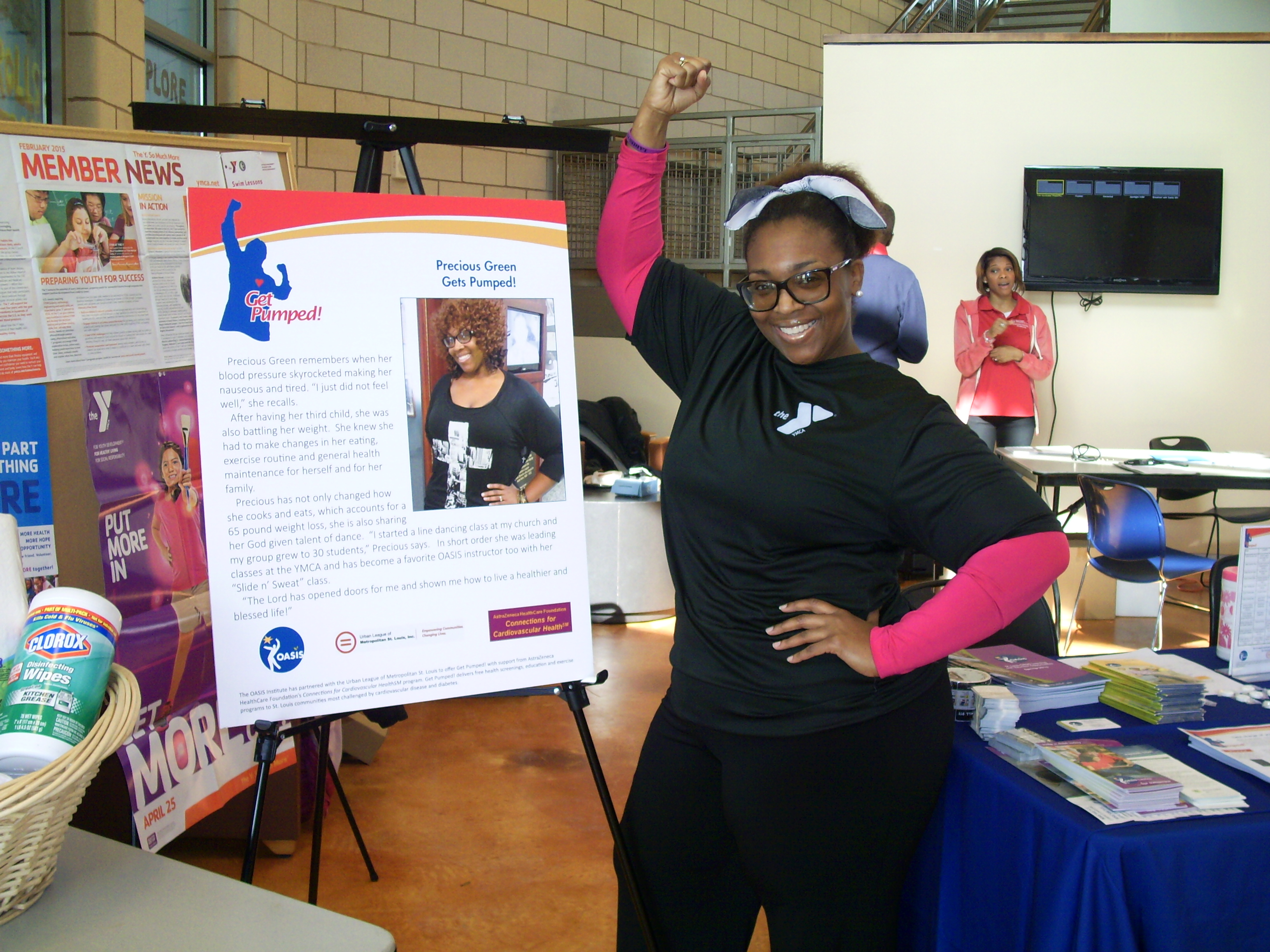 Precious Green remembers when her blood pressure skyrocketed making her nauseous and tired. Now in addition to changing how she cooks and eats, she is also sharing her God given talent of dance as a Get Pumped! exercise instructor.
"The Lord has opened doors for me and has shown me how to live a healthier and blessed life," says Green. She has vowed to share that passion and motivation with others in St. Louis.
For more information about Get Pumped! services and programs, call 314-862-2933, ext. 246 or visit oasisnet.org/St-Louis-MO/Health