Medicare Open Enrollment runs from October 15 through December 7, 2019.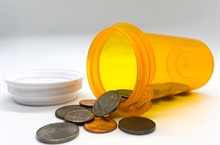 This is the time when you may change your Medicare health or prescription drug coverage for the following year. Before making decisions, join us to learn what changes are anticipated for Medicare in 2020.
Our expert presenter will provide information on Part D (Prescription Drug Coverage) and how to access the services of the senior health insurance counseling program. Programs are presented by Wilma Schmitz, MA, CLAIM Regional Liaison.
These programs are offered in partnership with Alton Memorial Hospital, Barnes-Jewish Hospital, Barnes-Jewish St. Peters Hospital, Barnes-Jewish West County Hospital, Christian Hospital, Missouri Baptist Medical Center and Progress West Hospital.
Join St. Louis Oasis for one of these informational programs.
Register by calling the phone numbers listed below each location. Space is limited and registration required.
Missouri Baptist Medical Center
3015 N. Ballas Rd, St. Louis, MO 63131
Thursday, Oct 24, 10:00-12:00, Free
To register, please call 314-996-5433.
Northwest HealthCare
1225 Graham Rd, Florissant, MO 63031
Wednesday, Oct 30, 1:00-3:00, Free
To register, please call 314-747-9355.