Click the catalog image on the right to view catalog
Marcia's Message:
As we start 2016, I want to highlight some of the great things that you made possible for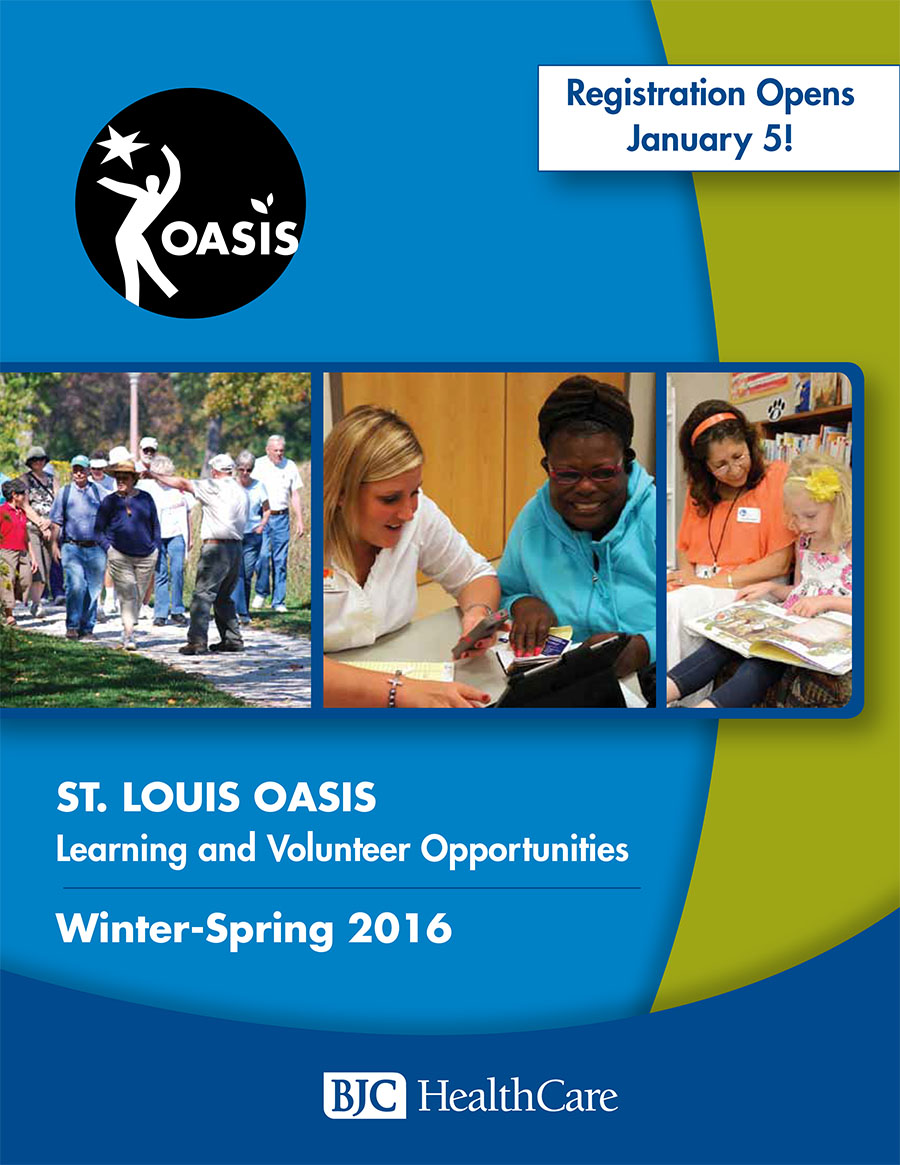 Oasis in 2015. We welcomed 2,405 new members to Oasis in 2015, an increase of 23%.
We also had 300 new tutors join the Oasis Intergenerational Tutoring Program, bringing the total number of tutors in St. Louis to more than 2,500. If you are interested in volunteering, please check out additional opportunities on page 35.
We are proud to announce a new partnership with Webster University and Eden Seminary. We will begin offering programs on Eden's campus in the beautiful S. D. Press Center in February. See page 4 for details.
This trimester's Signature Series theme is Africa and America: Culture and History. We hope you will take part in many of the new and exciting programs offered, detailed on page 3.
This spring also will mark the distribution of our third biennial Participant Survey. Your feedback is so important to us as we continuously seek to improve the quality of our programs. We look forward to receiving your responses.
Lastly, I wanted to let you know about a new way to support Oasis, through our Sustainer Club. By giving on our website, you have the option to make recurring gifts on a monthly or quarterly basis. Gift set up is quick and easy, and can be done online at www3.oasisnet.org/ donate.
Whether you are a participant, a class coordinator, peer discussion leader, instructor, health workshop facilitator, CATCH Health Habits leader, tutor or donor, you are essential in helping Oasis carry out its mission.
Thank you for your ongoing participation and generosity to Oasis.
Sincerely,
Marcia M. Kerz
President
The Oasis Institute