Medicare Part D Boot Camp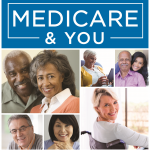 Open Enrollment October 15 – December 7
This is the time when you may change your Medicare health or prescription drug coverage for the following year. Before making decisions, join Oasis to learn what changes are anticipated for Medicare in 2020.
Register now for one of these informational programs! Learn more here
Locations
Missouri Baptist Medical Center
3015 North Ballas Road
St. Louis, MO 63131
Thursday, October 24
10:00 a.m. – Noon
Free, please call (314)996-5433 to register.
Northwest Healthcare
1225 Graham Road
Florissant, MO 63031
Wednesday, October 30
1:00 p.m. – 3:00 p.m.
Free, Please call (314) 747-9355 to register.
Need one-on-one assistance? St. Louis Oasis offers free, confidential help with Medicare questions by unbiased, state-certified volunteer Medicare counselors. They can assist with Medicare plan enrollment, prescription drug coverage or understanding health benefits. Call 800.390.3330 in Missouri or 618.463.7182 in Illinois to speak with one of our highly trained and unbiased Oasis counselors.